30+ Reputed Blogs For Pet Guest Posting
Link Majesty Team
Updated on
The Pet industry has grown in recent years, and the numbers have been quite impressive. According to National Pet Owners Survey, 90.5 million families own a pet in the U.S. alone. This survey shows an increase of 56% since 1988.
With more people adopting pets, the pet industry and related industries have become more competitive. Therefore, pet-related businesses need the right resources and directions to improve their online presence, SEO, and credibility.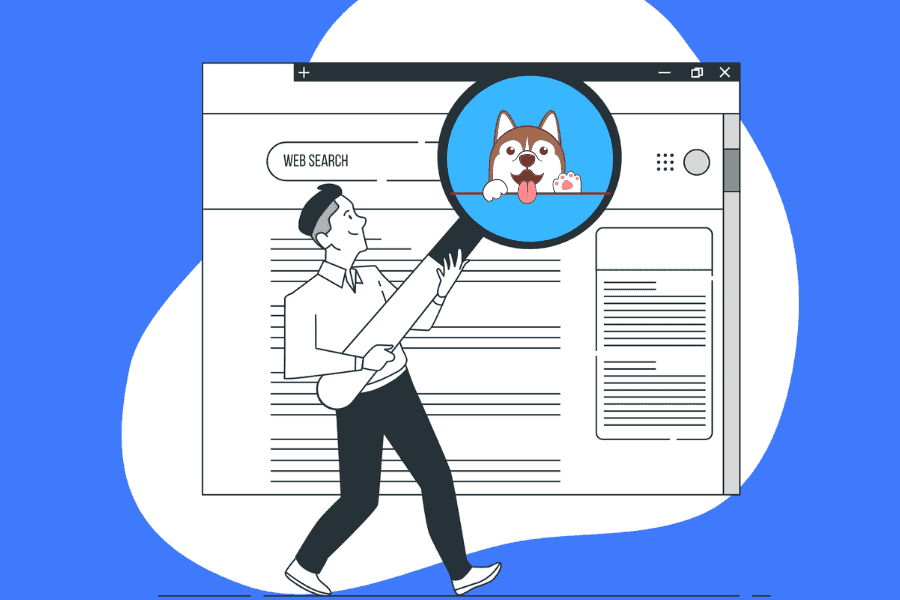 Link building is the most crucial part of off-page SEO. Businesses can use different link-building strategies like directories submission, guest posting, resource pages, infographics, etc. Among all link-building strategies, guest posting is considered the most fruitful one as it offers multifold benefits.
Pet Related Topics
Guest posting is one of the most used strategies by link-building experts, and guest posting is all about getting high-quality websites linking to your website resulting in increased domain authority.
However, it's important to identify the pet-related niches for getting started with link building through guest posting.
Dogs
Dogs are considered the most loyal animals and are kept by people as a pet. According to the stats, 78 million dogs were owned by American households. According to data from 2015-16, 44% of American households owned dogs. These statistics also extend to other parts of the world as well. Therefore, it's one of the major pet niches for business owners.
Cats
Cats are the second most popular pet across different parts of the world. If we look at the figures of the American Pet Product Associations, around 85.8 million cats were owned by 35% of American households in 2015-16.
Birds
Birds like hens, parrots, love birds, cockatiel, grey parrots, etc., are the most common types of bird pets. According to the National Pet Owners Survey statistics, there were 20.6 million bird pets owned by American households in 2017. Over the past few years, the number has increased, making bird pets a popular pet category.
Pet Care
Pet care is one of the most relevant and major niches for pets. Whether it's about the hygiene of the pets, accommodating them, and maintaining their health, pet care products are very popular and make a big market.
Pet Grooming
Pet grooming deals with the physical hygiene and cleaning of the pets. Whether dogs, cats, horses, or birds, grooming involves cleaning the pets, enhancing the appearance by removing dead and damaged hair, nails, etc., and making arrangements to protect pets from different diseases.
Pet Training
Dogs, cats, birds, etc., can be trained and taught to develop different skills and behaviors. When it comes to pet training, dogs are the most popular pet that is trained. There are several commercial trainers and training centers where pets are trained. Therefore, it's also a popular and big market in the pet industry.
Pet Food
Pet food varies from pet to pet and different food types. Generally, the broader categories of pet foods are wet, dry, semi-moist, frozen/raw/refrigerated foods, and treats. The pet food market also varies from pet to pet. But it's obvious that pet food is a big market segment of the pet industry.
Wild Pets
Wild pets are often called exotic pets. Although not a very big market share, it's also relevant to the pet industry. The popular wild or exotic pets are Moses, mini pigs, tigers, mongooses, wild cats, etc.
Pet Products
Pet products and supplies are also a major market in the pet industry. Containers, preforms, pet collars, bath products, bandana, cooling vests, etc., are common examples of pet products.
Pet Insurance
Pet insurance is also an emerging and popular market in the pet industry, and it encompasses buying insurance policies by pet owners to cover their pet's veterinary bills.
Free Guest Post Submission on Pet Blog
Pet bloggers, pet companies, grooming companies, pet products manufacturers, and service providers can get started with guest posting in pet blogs accepting free guest posts. Free guest posting is a good strategy for basic link-building and getting some relevant blogs linking back to your services or products.
Here are some of the free pet blogs that the bloggers and pet industry players can capitalize on, making cat guest posts, dogs guest posts, etc.
| Website | DR | Traffic | Submit Guest Article |
| --- | --- | --- | --- |
| petful.com | 71 | 181K | Submit |
| petcube.com | 72 | 183K | Submit |
| pethelpful.com | 72 | 1.2M | Submit |
| dogsnaturallymagazine.com | 76 | 285K | Submit |
| handicappedpets.com | 70 | 65K | Submit |
| dogingtonpost.com | 63 | 41K | Submit |
| entirelypets.com | 72 | 81K | Submit |
| companionanimalpsychology.com | 68 | 17K | Submit |
| animalwellnessmagazine.com | 69 | 29K | Submit |
| welovecatsandkittens.com | 41 | 10K | Submit |
| dogvills.com | 46 | 56K | Submit |
Guest posting is a very effective strategy for link building, but you must post in quality blogs that add value to the domain authority and relevant audience.
High-Quality Pet Blogs That Accepting Guest Posts
Free blogs often invite businesses to make guest posts to increase content on their website and improve their own audience. Therefore, the content shared on free blogs often doesn't meet the quality standards and does not provide useful information to the audience. Therefore, pet companies and service providers should make sure to do guest posting in high-quality pet blogs to reach the relevant audience, increase domain authority, and position themselves as an industry expert.
Here are the high-quality pet blogs that accept guest posting and you must capitalize on for improving local SEO, branding, domain authority, and increase reach to the target audience.
Way To Find Pet Guest Post Submission Blogs
The top 30+ high-quality pet blogs accepting guest posts and free guest post blogs are enough to get started with the link-building for your pet company or services. However, if you want to look for more options in browsers and find niche-related blogs, you can search the given terms in the Google Search bar.
Dog Food
Pet Care
Pet Traning
Pet Insurance
If you don't find the relevant search terms for your business niche, you can also use our Search Operator Tool and the resulting terms in the Google Search bar.
Conclusion
We have shared with you the ultimate list of high-quality pet blogs accepting guest posts in all pet-related niches. It's a great opportunity for pet products and service providers to maximize their online presence, audience, domain authority, and local SEO efforts. Link building in relevant blogs will also improve the local SEO, and your services appear in the relevant search results.
We wish you the best of luck with your pet company!