60+ Quality Finance Blogs That Accept Guest Posts
Link Majesty Team
Updated on
Whether you're looking for a platform to promote your financial firm/agency or want to improve your finance website's domain authority, guest posting is the best way of doing it.
In the finance industry, a large number of financial advisors and consultants are involved in independent practice. Such financial advisors and consultancy firms need to have their feet intact on the ground.
Fortunately, the best way to position yourself as an expert and attract more leads is 'solving their problems and answering the queries.' You can deliver the sought value by providing useful information and content by capitalizing on reputable websites that are trusted by your target audience.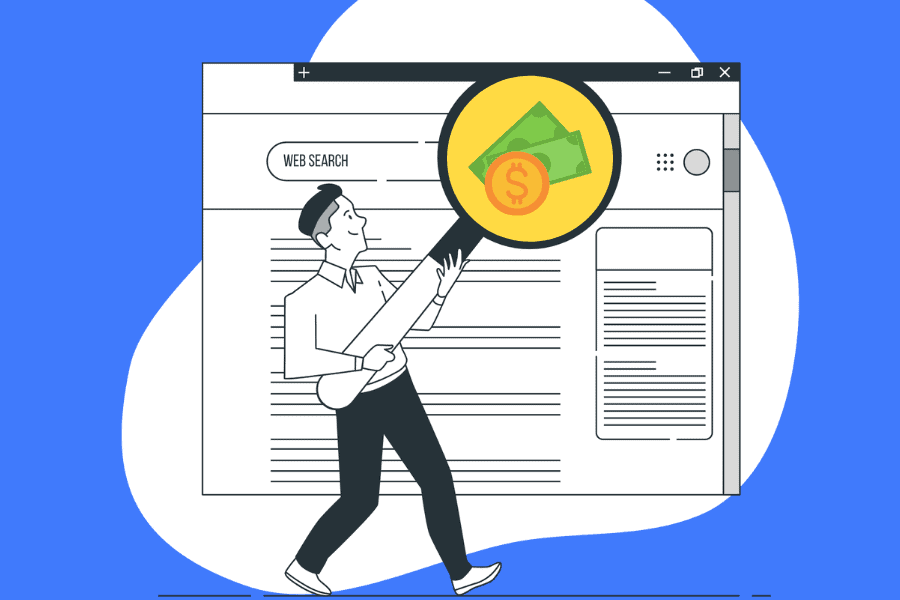 Now, finding such credible sources and websites is another job. This article is all about finding the best websites and finance blogs that accept guest posts where you can publish your content to become an authority in your niche.
Topics Related to Finance Industry
The first step in finding the finance blogs that accept guest posts is identifying your niche and looking for relevant websites. Here are the most popular niches that come under the category of finance:
1. Investment and Saving
Investment and Savings are the broader and narrower niches of finance simultaneously. It can be a sub-niche in personal finance, corporate finance, or treated as a stand-alone niche of finance. Where to invest, what to invest, which options to choose, risk and returns, etc., comes under the investment and savings.
2. Personal Finance
Personal finance is a broad category of finance that encompasses all the financial matters from income to spending, retirement plans to insurance, investment to savings, and protection from individual perspectives.
3. Bookkeeping and Accounting
It might come under accounting, but we can treat it as a part of finance in broader meanings. Bookkeeping and accounting are all about recording financial transactions, classifying the categories of transactions, and summarizing the accounts.
4. Corporate finance
The area of finance is all about financial matters, investments and savings, spending and income, capital structure, funding sources, taxation, and decision-making of the corporations and business entities.
5. Credit Financing
Credit finance refers to the area of finance that covers all the loan-related financing sources. It can be bank loans, bonds, bank overdrafts, credit cards, etc. Credit financing can also be different for corporate and personal users.
6. Banking and Insurance
Banking and insurance are also niches of the financial services industry. All the services provided by the bank might not come under the scope of finance. However, generally, it's treated as a sub-niche of finance. Similarly, insurance is also about providing financial security against damages to life, properties, merchandise, etc.
7. Fintech
Fintech is an emerging niche of the financial industry that focuses on providing personal and corporate users with tech-based financial services and solutions. It can be anything from a budgeting app to bookkeeping software.
8. Crypto-Finance
Crypto-finance is also often treated as a niche of finance, and it's related to digital assets, currency, and exchanges. To know more about crypto finance, check our list of crypto blogs that accept guest posts.
Free Guest Post Submission on Finance Blogs
Guest posting is a link-building technique that is treated as a sub-part of the off-page SEO strategy.
Link building is the most effective strategy to date. It's the most efficient way to improve your domain authority, reach your target audience, and build your industry expertise.
Despite a common argument that free guest posting is not a legit solution, it's great for basic link building.
Although, there is a chance of ending up with low-quality websites and blogs linking to your finance website.
However, you can always check the quality of free guest posts accepting websites and blogs with our Backlink Status Checker. By doing so, you can rule out the chances of low-quality backlinks linking back to your website.
Here are some of the top free guest post submission finance blogs that accept guest posts:
| Website | DR | Traffic | Submit Guest Article |
| --- | --- | --- | --- |
| politico.com | 90 | 9M | Submit |
| financesonline.com | 86 | 289K | Submit |
| wealthofgeeks.com | 66 | 76K | Submit |
| moneycrashers.com | 82 | 655K | Submit |
| investing.com | 87 | 74M | Submit |
| millennialmoney.com | 68 | 187K | Submit |
| scotsmanguide.com | 71 | 21K | Submit |
| smallbusinessbc.ca | 73 | 77K | Submit |
| vantagepointtrading.com | 49 | 15K | Submit |
| biglawinvestor.com | 42 | 37K | Submit |
| modestmoney.com | 67 | 6K | Submit |
As mentioned earlier, free guest posts are good for basic link building. However, when you're looking to get the most qualified leads and reach the best set of your target audience, you must go for authority finance blogs that accept guest posts.
Authority Finance Blogs That Accepting Guest Posts
Posting on websites of non-competitor industry leaders is the best technique. For instance, Investing or Investopedia are two websites that provide top-notch content to their audience, and people look up to them when deciding about investments.
As an investment advisor, you can capitalize on such authority finance blogs to publish your content linking back to your services websites.
Benefits of posting your content on authority finance blogs include:
Higher domain authority websites linking back to your website improve your ranking in Google algorithms.
Your target audience thinks of you as an authority when the top blogs refer to your expertise and services
Overall effective Offpage SEO Strategy brings you the fruit of more leads and conversions.
Website traffic is also increased
Here are the 60+ authority finance blogs accepting guest posts from financial advisors, agencies, and service providers.
Finding Blogs That Accept Finance Guest Posts
We have already given you a list of free and authority finance-related websites that accept guest posting. We have had our due diligence in place to provide you with the best sources that will increase the effectiveness of your off-page SEO strategy.
However, you can always do that if you want to find other finance blogs that accept finance guest posts. You might be looking to explore the options of a specific niche that aligns well with your business.
Search the following terms in the Google search bar to look up finance blogs. You will get a pool of options fitting your niche that accept the guest posts related to finance.
Finance
Savings
Accounting
Fintech
If you want to try out other keywords, you can use our Search Operator Generator tool.
Conclusion
Quality content is the top priority, whichever option you go for; free websites, authority websites, or finding the blogs by yourself. You must ensure that the website's content linking back to your website is top-notch, provides real value to its users, and is an authority in their niche.
The high emphasis on the content is due to Google algorithms that not only analyze which websites are linking back to your blog. Google algorithms are getting smarter day by day, and the value of content is also analyzed.
Therefore, you can catch the opportunity of having greater reach, more traffic, and organic SEO by posting quality content on authority finance blogs.