50+ Digital Marketing Blogs That Accept Guest Posts
Link Majesty Team
Updated on
Looking for opportunities to have a strong presence in the digital marketing industry? Here are 50+ digital marketing blogs that accept guest posts for you to get started.
You might be new in the digital marketing industry and looking for a playing field to get recognition. You must be able to hit the chords right to increase your traffic and conversions through SEO. Therefore, it's important to know which blogs to pitch when looking for guest posting opportunities.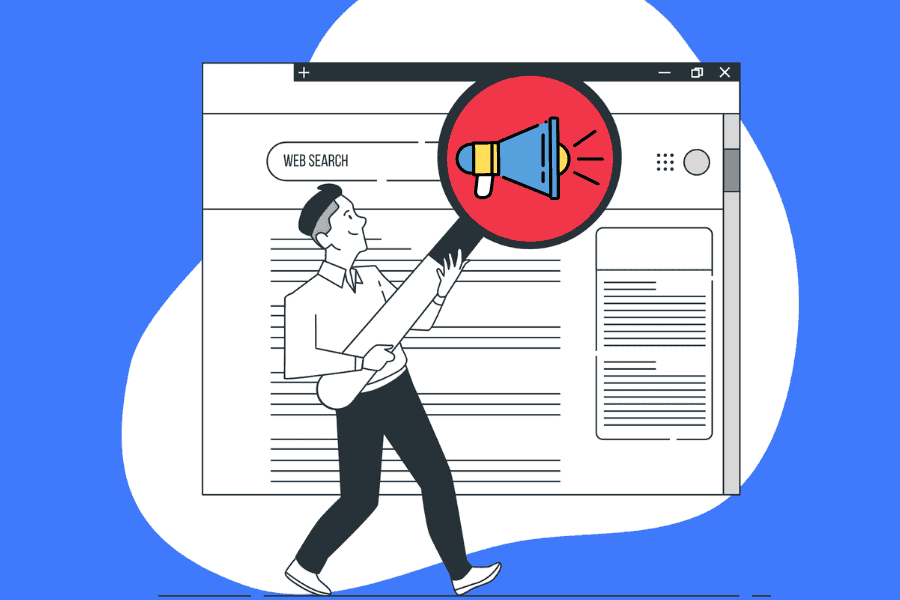 Guest posting is one of the best ways for your digital marketing business to improve its overall online presence and get authority. You can tell your targeted audience about your agency's services and become an authority by utilizing high-quality guest posts.
It might not be as easy as it sounds.
Finding the blogs that accept the guest posts, personalized communication with blog owners, and writing the king copy that is valuable and informative involves a lot of work. Therefore, we are here to make your path through the maze of improving your online presence with the help of guest posts.
Which Niches Goes Under Digital Marketing
Digital marketing is a broad subject, and it's not limited to knowledge of one or two subtopics. Many sub-niches exist in digital marketing. It's important to narrow down your focus up to the niches and sub-niches as Susan Friedman says,
'Riches are in niches.'
So, here are the digital marketing niches most commonly talked about:
Customer Value Optimization –working to create a remarkable user experience and customer journey for your prospects throughout the marketing channels.
Content Marketing – Content is king, and content marketing is about marketing your product or service through content engagement(blogs, videos, podcasts, social media posts, TikTok videos, etc.)
Email Marketing –It revolves around the promotion of products or services by personal communication, or at least it looks like. Companies send commercial emails to prospects and customers to engage them and attract them to perform actions.
Social Media Marketing – SMM is all about using social networks, platforms, and social media to promote products and services. Facebook, Twitter, Instagram, YouTube, Pinterest, LinkedIn, etc.
Search Engine Marketing –Advertising and marketing your product and services to improve your online presence in search engine SERPs.
Pay Per Click Advertising – It's a marketing or advertising strategy. PPC advertising is a common search engine. The advertisers are paying for every user who clicks on their ad.
Search Engine Optimization –SEO is the science of improving the ranking and visibility of your business website, page, etc., and getting more organic traffic to your business.
E-Commerce Marketing covers everything from creating an online store to setting it up, starting sales, and driving website traffic to the online store for maximum results. Read our know E-commerce link building strategies.
Free Submit a Guest Post on Digital Marketing Blog
Guest posting, in general, is a very effective Off-Page SEO and marketing strategy. It's a link building strategy to introduce your business to different sets of audiences in the same industry. You can post guest posts in industry blogs to redirect traffic back to your website and build a rapport with the industry and the audience.
You can approach different free guest post websites that let you publish your digital marketing posts for free on their websites. It's a good start when you're looking for basic link building.
| Website | DR | Traffic | Submit Guest Article |
| --- | --- | --- | --- |
| blog.hubspot.com | 93 | 1M | Submit |
| mediapost.com | 88 | 84K | Submit |
| business2community.com | 89 | 706K | Submit |
| getresponse.com | 90 | 156K | Submit |
| marketingprofs.com | 84 | 17K | Submit |
| benchmarkemail.com | 83 | 97K | Submit |
| polepositionmarketing.com | 73 | 449 | Submit |
| prsa.org | 77 | 37K | Submit |
| invespcro.com | 86 | 20K | Submit |
| b2bmarketing.net | 77 | 35K | Submit |
| devrix.com | 77 | 11K | Submit |
However, if you want to run your business and get valuable leads and customers, you must go for high-quality websites for your guest posts. Guest posting on high-quality websites helps to increase your domain authority by adding links to high-authority domains.
High-Quality Digital Marketing Blogs That Accepting Guest Posts
High-quality digital marketing blogs that accept guest posts are an opportunity for
marketing agencies and entrepreneurs to establish themselves as an authority in the
industry.
However, finding high-quality digital marketing blogs, communication, permissions, etc., can be a hassle for you. And we're just solving that problem by listing X high-quality digital marketing blogs that accept guest posts.
How to Find Digital Marketing Guest Posting Blogs
There is a difference between looking for digital marketing guest posting blogs and finding the real ones. We have already listed some of the best and premium-quality digital marketing blogs for you to get started.
However, you can also find such blogs. Click on the search terms below, and you will get numerous websites and blogs that accept blog posts free, for dimes or for hundreds of bucks.
Digital Marketing
SEO
SMM
Email Marketing
To find more search terms use our search operator generator tool.
Conclusion
We have listed the 50+ digital marketing blogs that accept guest posts, and we hope you will be able to make deals with many of them. Let's wrap it up with a pro-tip for the digital marketers and business owners aiming to build links with high-quality guest posting:
Attracting your target audience means engaging them with the quality of your work. High-quality guest post doesn't mean an ad copy of your business. Instead, content should always be respected. If you're giving real value and informative content without any stuffing of words or redundancy, only then you can say it a high-quality guest post. Best of luck with your digital marketing business!