5 Types Of Linkable Assets And How To Create Them
Link Majesty Team
Updated on
SEO pretty much revolves around the way you create and present your content. People create great content in the form of guest posts and then reach out to others for links. As a business owner, marketer or SEO expert, you probably understand the worth of backlinks.
Think of some of the best websites on the internet. Do you think they reach out to industry leaders and influencers for links? We don't think so. Instead, they create assets that people just love to link to. They think beyond SEO goals. Everyone likes to link to entertaining, highly informative content. This is what successful businesses do to dominate the internet. They create linkable assets.
In this post, we're going to talk about linkable assets and how you can create them to uplevel your online presence and authority.
Let's get started!
What are linkable assets?
Let's first define linkable assets to make things easier for beginners. Simply put, a linkable asset is a piece of content worth linking to. If people love to link to your content, you do have linkable assets.
Linkable assets are useful, valuable, and interactive. For example, we often link to data resources and reputable blog websites to build an argument. Or, we can simply link to an infographic to enhance the value of our content.
When creating a piece of content, think about why people would link to it. Are you giving your audience something that they can't find elsewhere, something that they can't help but link to? If yes, your content can help you build online authority and a strong presence. Let's take a quick look at some of the common types of linkable assets.
Types of linkable assets to get backlinks
As I said earlier, a linkable asset is a valuable piece of content. Now, all you need to do is come up with a brilliant idea that could help your audience. Here are some prominent forms of content that can be used as linkable assets:
Research
Authentic research or a study is a valuable asset. While it's not an easy task to conduct research and then compile it in the form of digital content, it is worth your time and money. Highly successful brands invest in research and share insights with the world. Think of a research paper or study that your audience would love to link to.
Surveys
Surveys are another popular type of linkable asset. It has become so much easier today to conduct polls or surveys on social media and other web-based platforms to find exciting results. However, the results you drive from surveys should help your audience in making decisions or building arguments around a subject.
Videos
Videos are everywhere. Aren't they? But not every video is a linkable asset. Think for a moment what kind of videos your industry, customers, or clients would like to link to. For example, if you run a social media marketing agency, your audience will be happy to link to videos that offer comprehensive SMM strategies or tips. No matter the nature of your business, news videos can be your linkable assets.
Listicles
A listicle is a piece of content written in a list format. We often come across articles mentioning the top five or ten or any number of things. Listicles are captivating in the sense that they make things interesting and easy to read. For example, a listicle about the top 10 Hollywood movies of 2021 will help movie lovers skim through the content easily and quickly. If the article is good enough, they would love to link to it.
Case Studies
For link building, case studies are one of the best types of linkable assets. Why? Because they include information your readers can easily refer to. Besides, your audience can use them to support their statements. For this, you need to collect and analyze data and present it in a way that people find this useful, true, and relevant information.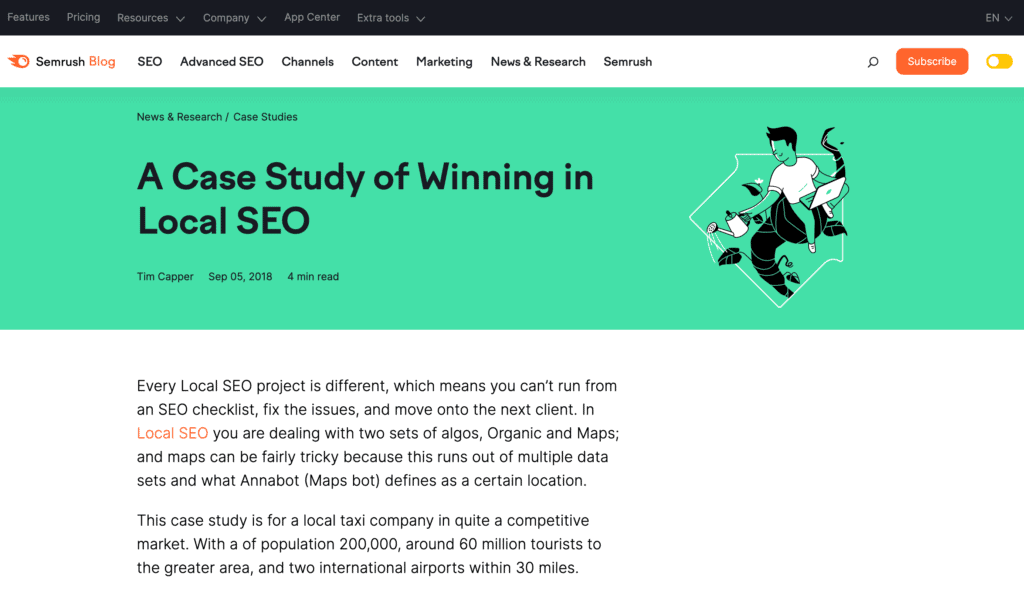 While these are some of the most effective linkable assets you can create, feel free to try other forms of content. For example, you can create ebooks to attract others. Adding different tools like calculators to your website can help you have effective linkable assets.
Tools
Adding different tools like calculators to your website can help you have effective linkable assets. For example, if you're an insurance agency, you can add an insurance calculator to help your customers. You don't have to create something expensive. Just keep things simple and helpful.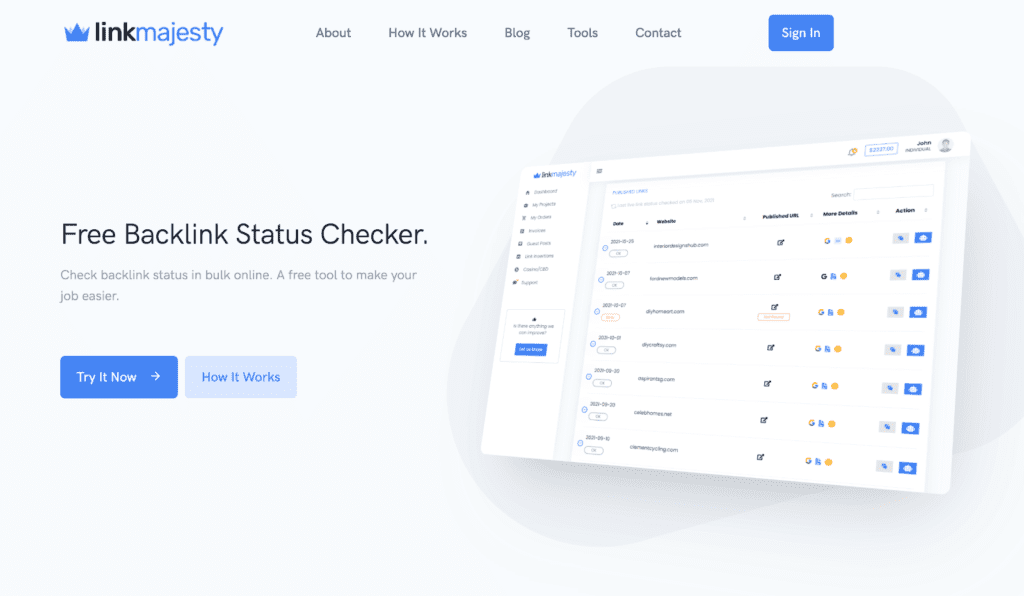 For example, if you're an insurance agency, you can add an insurance calculator to help your customers. You don't have to create something expensive. Just keep things simple and helpful.
Whatever you create, be sure to create high-quality and relevant content that provides actionable information. Remember, the purpose here is to get more exposure through useful content. Creating content like videos or original research is a remarkable way of developing linkable assets for your brand.
How to create linkable assets
So, now we understand what are linkable assets and how they can boost your online authority dramatically. But the real question is how to create those assets with ease. One thing is for sure that you need to create something new, relevant, and enticing. The following are the important steps that will help you achieve this goal:
Define your audience
You probably have heard about the importance of understanding the audience. When it comes to creating a linkable asset, you need to be clear about your target audience. Why? Because not everyone is going to consume your content.
Whatever you want to create, make sure it is directly connected to your brand. Who do you expect to link to your content? In other words, define a group or different groups of people who are most likely to get benefits from your content. If you have already implemented a marketing campaign for your business, you probably understand your audience and their needs.
When you create a relevant and appealing piece of content, your audience will respond by sharing it on their social profiles and blog posts.
Find out what your audience is looking for
Once you have identified your audience for the linkable asset you want to create, the next step is to identify search intent. People who do an online search want to find something. They want an accurate answer to their question.
Your job is to figure out what exactly they need and how your assets are going to help them with their needs. Experts call it "search intent". Let me explain this with a simple example. Let's say you want to create a linkable asset around the search term "SEO guide". Now, the first thing you need to do is examine search results for this term.
Take a look at the assets that show up in SERPs when you type in "SEO guide". They are likely to be comprehensive guides from reputable platforms like Neil Patel and Backlinko.
To make your presence felt, you also need to come up with something in-depth, something that resonates with your audience's needs, something that stands out.
Create top-notch content
We've done enough research and now it's time to start creating something. When it comes to linkable assets, you need to think beyond word count or visuals. You're going to create an asset capable of attracting links. It's not easy to stand out when you're competing with websites like Moz or Backlinko. So, be sure to create something better than that of your competitors.
Whether you create an in-depth blog post or thorough research on something, make sure to provide actionable information. Conduct a brainstorming session with your employees or friends to figure out what kind of content will be the most helpful for your audience. It's recommended to plan everything out before you sit down and start writing down your first draft.
Here are some tips that will help you along:
Find the right topic to write about: it should be trending and relevant to your niche.
Study and take advantage of other similar resources available on the web.
Conduct thorough research and gather all the helpful resources.
Cover every single aspect of a topic so that your readers don't have to read anything else on that topic.
Involve influencers in your content creation process so that you promote your assets with great ease.
Spread the word
Lastly, don't forget to promote or advertise your assets. Let your audience know that you've created something. Mention your assets when creating social media posts. Creating a linkable asset is one thing, putting in front of the right people is another – Both tasks are equally important. It would be a good idea to reach out to influencers and industry leaders or anyone who might be looking for your content.
You can easily get a few niche relevant guest post backlinks for your linkable asset. It will work as foundation links to increase your asset visibility on Search Engines.
Final thoughts
If you already have created something comprehensive, you know that creating valuable resources is a time-consuming effort that involves plenty of strategic thinking. Creating linkable assets isn't easy but it is worth your time and resources.
Ultimate and definitive guides are most likely to be the best linkable assets. Focus on quality rather than quantity because your objective is to be a thought leader.