6 Ways to Find Guest Posting Opportunities
Link Majesty Team
Updated on
In link building, contextual backlinks are the most important and effective backlinks. The strategies for building contextual backlinks are guest posting and link insertions.
In this article, we will explain how to locate high authority guest post opportunities. Let's have a look at the six most effective methods:
Google Search Operators
Search operators are special commands that direct your search, making regular search results pale in comparison. There are some special search operators used to find guest post opportunities and we've designed a tool to generate search operators for you. Check it out here.
These operators can help you find websites that accept guest posts so that you can approach them or look into their guidelines.
Prolific Guest Bloggers
If you're informed in your industry, you ought to be familiar with some of the relevant bloggers in your field. You might know them from their personal blog, Youtube or social media.
Search operators is a great way to help find more relevant bloggers, but you can also utilize other tools to find bloggers or influencers in your industry.
Google Reverse Image Search
This trick is awesome. If you find bloggers with either of the first two methods, then this can help you to find more guest post opportunities. Let's do it step by step.
Step 1: Go to the targeted blogger article page. You can find an author bio on the page in most cases. I found Amy Bishop from Search Engine Journal.

Step 2: Now, copy the image address from the article and paste it in a Google Images URL search and hit the blue button.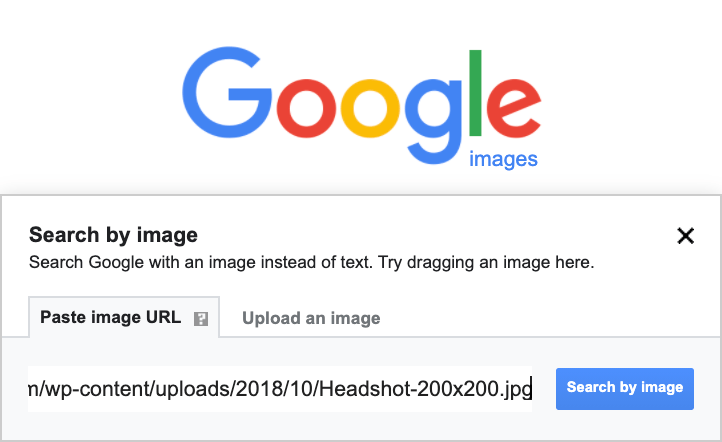 Step 3: Done! Google will show all the websites to which Amy has contributed guest posts, which means they might accept your guest post, too. You just need to approach each of them by sending an email or look into their contribution guidelines.
Competitor Backlinks
This is the most effective method to find authority websites for guest posts. The success rate of approaching competitor backlinks is extremely high. You just need to find competitors that are ranked for your industry keywords. Let's look at how to find them.
Step 1: We found The HOTH is one of our strongest competitors. Let's use the Ahrefs site explorer tool to search for their backlink details.
Step 2: Filter the list of backlinks they earned or build. We're only interested in One Link Per Domain and only Dofollow backlinks.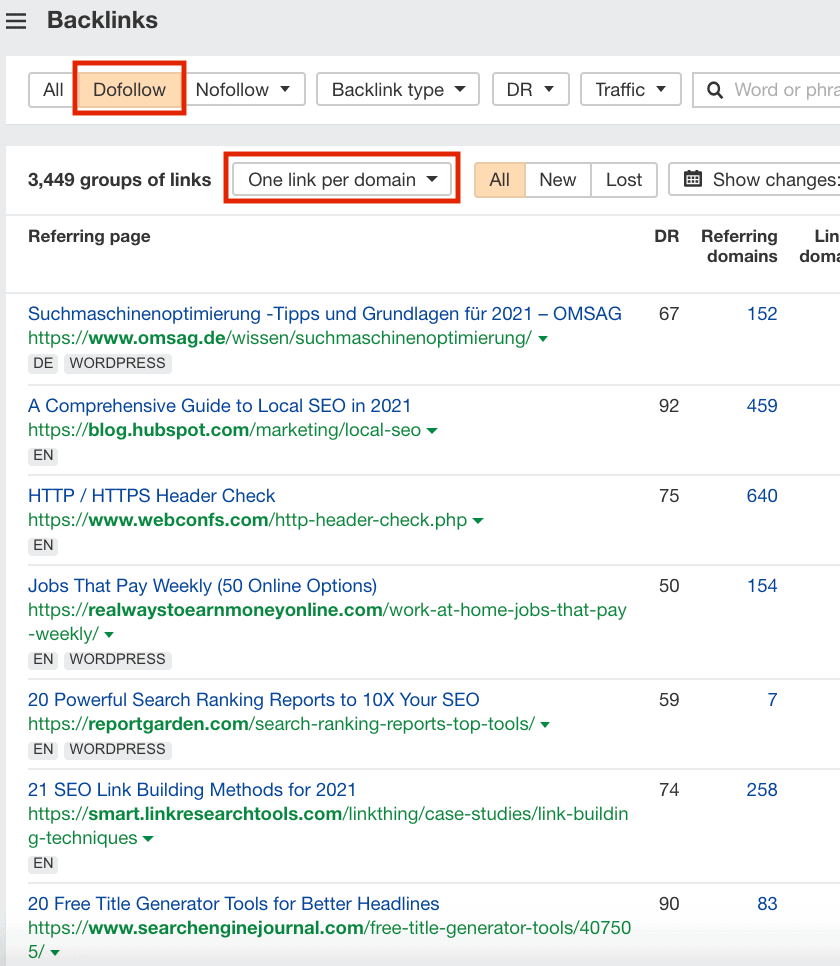 Now you simply sort through these websites to locate those that accept guest posts. Some websites have a "Write for Us" page or advertising pages, but most of them are not so easy. Approach each website via email to find relevant guest post opportunities.
Social Searches
Social media searches are the easiest way to find guest bloggers or individual post sellers, who you can use to find legitimate guest posting options. There are lots of groups and pages on Facebook and LinkedIn to discuss guest posting and link building and you can easily find successful guest bloggers. But be careful about private blog networks (PBNs) and link firms. We suggest this method only if you can independently evaluate a website's SEO value.
Twitter Search is helpful to find tweets about guest posts. When a website publishes a guest post, the author will almost certainly tweet their article on their personal Twitter which reveals good options for websites that accept guest posts.
Agencies
If you want to save time, guest posting agencies are the best option. Link Majesty is one of them, but we don't operate like a traditional agency which only provides guest posts.
We offer a dynamic tool to manage and evaluate your website's guest posts by various SEO metrics and categorize them into basic and premium so you can easily get the best guest posting website for your budget.
Hit Sign Up button to have a look.
Summary
Finding a website that has good SEO value is a bit challenging and it's even harder to find a website that is valuable for guest posting. Any of these six methods will assist you in finding the best guest posting websites for your business.
Of these methods, "competitor backlinks" has the highest success rate so it's a good place to start your outreach campaign. However, if you own a business or work with multiple websites then using an agency may be the best option for you.